RELIABLE CCTV DRAIN SURVEY SERVICES
FREE ADVICE ON ALL TYPES OF DRAINAGE PROBLEMS

Residential Surveys to Discover Potential Drain Problems or for Home Buyers

Advanced Drain Survey Equipments for Commercial Drain Surveys

Contact Us for Anything CCTV Drain Survey Related
WHAT ARE CCTV DRAIN SURVEY MAINLY USED FOR?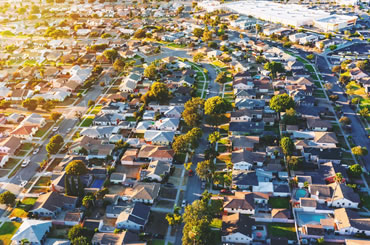 CCTV drain survey is a very important thing to do before purchasing a new home. Homebuyers need to be made aware of potential risks and problems.
Rats can squeeze through a hole the size of a 50p piece. A cctv drain survey can identify any cracks and defects.
Persistent Drainage Problems
If your drains keep reblocking or those horrible drain smells don't go away. it might be time for a cctv drain survey.
Leaking or broken drains under your property can lead to subsidence. A drain camera survey can identify any defects.
A cctv drain survey can identify the underlying reasons for surface water flooding into your property.
A pre-build survey can show the location and condition of the drains running under or close to any proposed building work.
HOW CAN DRAIN SURVEY EXPERTS HELP YOU?
Prevent. Identify. Rectify. We go by this rule. Regular inspection and maintenance activities are vital to keep drainage problems at bay. To reduce the chances of drain blockage, experts recommend conducting preventive maintenance at intervals. Drain survey experts take pride in delivering the best drain clearance and preventive services across London.
Our CCTV drainage surveys efficiently identifies and locates the blockages helping in quick and repair of the damage. Be it CCTV drain surveys for residential or commercial properties, our in-depth expertise blended with state-of-the-art equipment will help in identifying the root cause for easy and rapid blockage clearance.
WHY USE DRAIN SURVEY EXPERTS?
To get to the bottom of certain issues you need to know where and what the problem is.
For drain related problems, the best way to do that is through a CCTV drain survey.
Highly trained drainages specialists

Immediate response. Just a call away.

Quick and accurate problem solvers

Affordable pricing with uncompromised quality

Get free quotation for your area

Services available 24×7
Need a "Complete CCTV drainage survey" or a "Quick-look"? Call us today.
AREAS WE COVER
lAs a guide, we have tradespeople available to work in all 32 London boroughs and the City of London, and every postcode district that's within the M25. If you need to book one of our tradespeople to work outside the M25, we might still be able to help. Our scheduling team will check availability and let you know if we can book the right tradesperson for you. Submit your callback request and someone will be in touch. We're ready to help 24 hours a day. 365 days a year.
BOOK A DRAIN SURVEY TECHNICIAN
Call us: 0800 611 8810 | Email: [email protected]
Complete the form and we will get back to you as soon as we can.
PRAISES FROM OUR HAPPY CUSTOMERS
Absolutely fantastic service. Can't rate them highly enough – everything was first class from booking through their office to arranging a time and getting the job done. Thank you!
Superb efficient service. The engineer was thorough in his search for our problem using up to date technology to discover a dropped pipe. Highly recommended company.
Excellent service! Friendly and professional team. Easy to book and communicate. Highly recommended.
We had a drains CCTV survey completed by a large drains company and we disappointed by the service we received, therefore I contacted DrainSurveyExpert who reviewed the CCTV survey and provided us with professional, expert and sensible advice. The work was carried out as agreed with the engineers who were professional and hard working. The cost of the work was as quoted. We were very happy with the service we received and would highly recommend.
GET QUICK SOLUTIONS TO YOUR DRAINGE PROBLEMS. TALK TO OUR DRAINAGE EXPERTS NOW!