HOME BUYER DRAINAGE
IF YOU ARE LOOKING FOR DRAINAGE COMPANY IN LONDON, OR THE SURROUNDING COUNTIES SUCH AS KENT,
SURREY OR SUSSEX. GET IN TOUCH WITH OUR FRIENDLY TEAM
HOME BUYER DRAINAGE SURVEY IN LONDON
Block-free and functional drains are vital for a healthy and safe residence. Drain Survey Experts have been delivering homebuyers across the UK a stressless experience when it comes to drain surveys. Our home buyers drain surveys use the latest technology to investigate any underlying issues that can cause you to bear unnecessary expenses after buying a property.
Our Advice to Home Buyers: Always conduct home buyer drain surveys from a full-certified drainage surveyor.
THE BENEFITS OF HOME BUYER
DRAIN SURVEYS BEFORE BUYING A HOUSE
Your current home or the one you are planning to buy, home buyers drain surveys will save you from jumping into big troubles. Here's why we say so:
Inspect before you invest

Hidden drain issues can disrupt your peace. Be it root ingress, collapsed drains, corrosion, or vermin infestation, by performing home buyers drain survey, these issues can be found a way ahead before it becomes a shocking and expensive surprise to you. It is always advisable to take this step before you invest thousands of pounds.

Mortgage and insurance purposes

Mortgage providers before lending money and insurance companies before documenting may ask for a drain survey report. It is always good to have this procedure done for a smooth home purchase process.

Gain ownership insights

Know what's beneath your property before buying it. Home buyers drain surveys will help you in understanding which drains you and the water authority owns. As the issues with drains of the water authority will be taken care of by them free of cost.

Negotiate with your seller

In case you find hidden drain issues in the survey report, you can confront the seller and either get it resolved from them or ask for a reduction in the property price.
OUR HOME BUYERS DRAIN SURVEY REPORT WILL INCLUDE:
Drainage Mapping:
This will show a map of your entire drainage system
Overall drain condition analysis:
Checks on your drain elements, potential damages and existing damaged areas.
Drain misconnections:
This part identifies drain pipe connectivity issues.
Vermin infestation detection:
Spots any animal infestation that could lead to huge damages.
Drain compliance analysis:
Checks on whether the drain system meets the latest septic tank regulations or not.
Drain ownership information:
Gives you information on the part of the drainage system that belongs to you and the water authority.
Recommendation and detailed report:
Our detailed report comprises images, videos and recommendation on the issues will be handed to you.
HOW MUCH DOES HOME BUYERS
DRAIN SURVEYS COST?
Our cost for home buyers drain survey in the UK starts from £190 + VAT. Actual estimate will depend on the number of manholes and cleaning procedures undertaken.
OUR POPULAR DRAIN CARE SERVICES
We have a comprehensive solution for all your drainage related problems.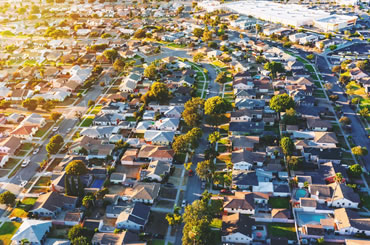 Residential And Commercial Drain Services
CCTV Drain
Surveys
Tree Root Ingress
Removal
Emergency Drain
Unblocking
Drain Lining
(No Dig Technology)
Pitch Fibre Pipework
Re-rounded
QUALITY ASSURED
We have a comprehensive solution for all your drainage related problems.
GET QUICK SOLUTIONS TO YOUR DRAINGE PROBLEMS. TALK TO OUR DRAINAGE EXPERTS NOW!